---
Civil Construction & Refurbishment
No matter how challenging your civil construction & refurbishment project is, the Innovators' team have the knowledge and experience to deliver the highest quality with minimum disruption. We've been in the business since 2011, so we know exactly what's needed. In short, traditional customer service values combined with modern techniques. We know that deadlines are tight and budgets are squeezed. What's more, we'll probably be operating in a live working environment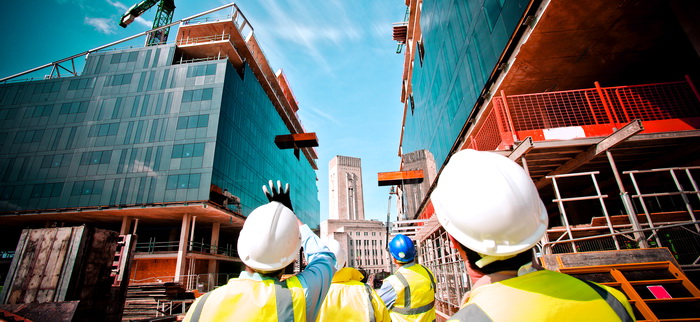 ---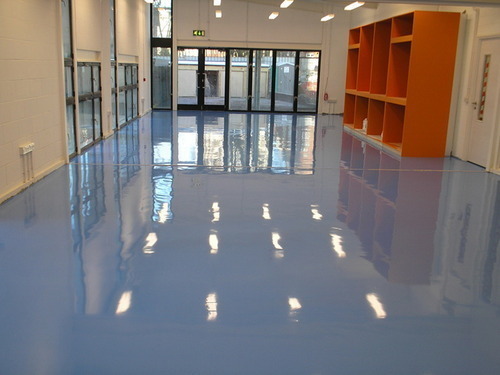 ---
Epoxy Flooring & Coating
We provide impartial advice and installation of epoxy resin flooring solutions from simple floor painting to resin screeds Epoxy floors In perfect conditions against severe chemical spillages & extreme temperature conditions offer a reliable and durable surface for commercial and industrial flooring. Epoxy floor coatings are normally applied over concrete floors to provide a high performance, smooth and durable surface that can last many years or withstand heavy loads. Many industrial buildings, warehouses, and commercial buildings require to have epoxy floors as they need to maintain the floors in perfect conditions, and the only way or easiest way is by having epoxy floors.
---
---
Polyurethane based Flooring & Coating
Polyurethanes are reaction polymers and are produced by reacting an isocyanate containing two or more isocyanate groups per molecule with a polyol containing on average two or more hydroxy groups per molecule in the presence of a catalyst or by activation with ultraviolet light. The properties of a polyurethane are greatly influenced by the types of isocyanates and polyols used to make it. Long, flexible segments give a soft elastic polymer. High amounts of crosslinking give tough or rigid polymers. Long chains and low crosslinking give a polymer that is very stretchy and short chains with lots of crosslinking produce a hard polymer. The crosslinking present in polyurethanes means that the polymer consists of a three-dimensional network and molecular weight is very high. Polyurethane coatings do not soften or melt when they are heated - they are so called thermosetting polymers. The Innovators uses particularly high quality pigmented polyurethane for flooring & coating which can with stands extreme temperature conditions and strong corrosive chemicals.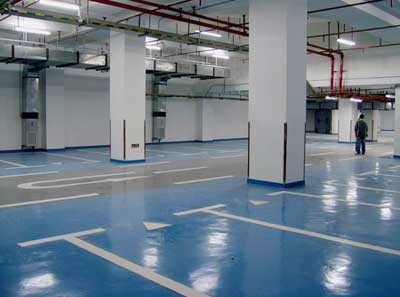 ---
Concrete and Steel Structural Protective Coatings
Reinforced concrete is a composite material. Come with mild to very strong protective coatings. Its structural performance is realized only when concrete and steel act in unison during the service life of the structure. Concrete protection is crucial for the longevity of concrete structures and the return of damaged surfaces back to their original appearance and design function. We offer long-term protection and durability to structures, protecting them for years to come.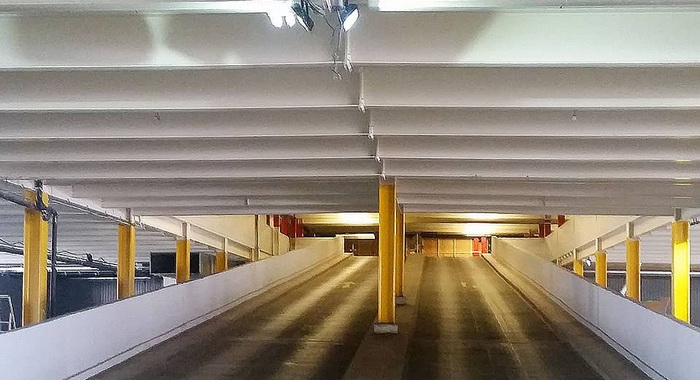 ---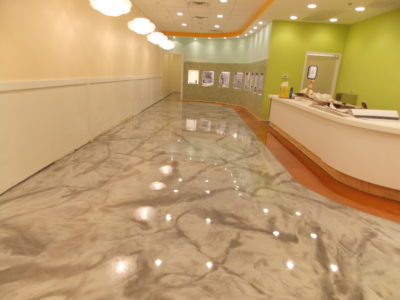 ---
Decorative Coatings
The Innovators apply many different decorative and functional wet applied materials for appearance and purpose. And are used to achieve adhesion to difficult substrates. They can also be used as high build fillers to cover minor surface defects. Most paints adhere well to a wide range of substrates, however certain systems may require the application of an adhesion promoting or acid etch prior to the application of the colour paint or base. Base Coats offer colour and opacity. They can be applied as a single coat to a wide range of polymers or over-coated with clear top lacquers to increase chemical and wear resistance.
---
---
Waterproofing
The Innovators is a Lahore, Pakistan based leader in waterproofing solutions, working with clients in various sectors including industrial, housing and commercial etc. By supplying world class products and managing installations via our industry leading contractor network, we take a responsive and personable approach in providing high performance, long lasting roofing & waterproofing systems. One of the many benefits of working with us is our end-to-end approach to every project we undertake. By trusting a single source to handle every aspect from initial consultations and design, through to final installation and after sales care and maintenance, you can be sure of a seamless operation and a successful outcome every time. Our services now include most of the building envelope including all types of roof and wall cladding, rainscreen cladding, sfs, rooflights, drainage systems and safety systems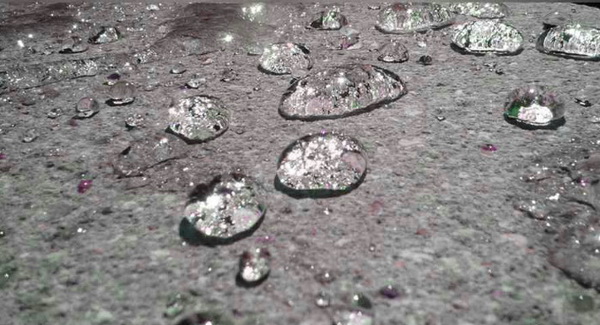 ---
Water Repellents
Water repellents applied to the external face of a wall. They then penetrate through the fabric of the wall, making it repel moisture. However, the wall remains permeable to air movement, and so water vapour is still able to pass through the wall, reducing the likelihood of a build up of damp from the inside. Water repellent treatments include materials such as; siloxanes, silanes, silicates, methyl siliconates, and so on. They penetrate into the brickwork, they are less prone to damage, or UV degradation.
---
---
Sealants
While sealants account for only a small proportion of the cost of a building project, their performance is vital to the integrity of any structure. sealants are designed to create a tenacious bond allowing for movement between two or more surfaces while preventing water, moisture or contaminates from entering the structure. These bonds durably resist water and chemical attack, protecting the integrity of the structure, even in high movement and moisture environments. And The Innovators use the best quality material for these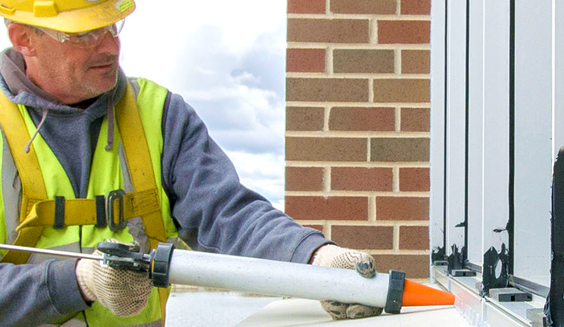 ---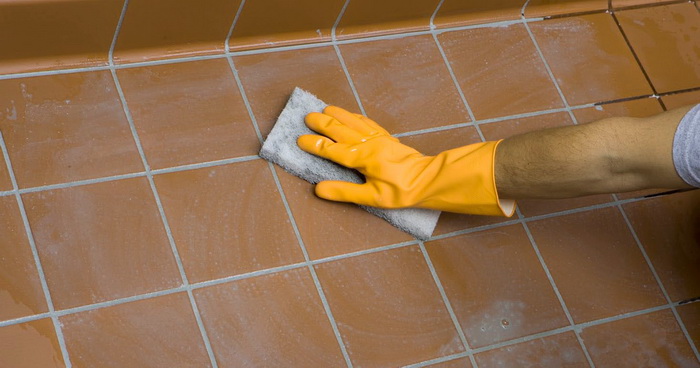 ---
Epoxy Grout
For years Epoxy Grout has been the go-to choice for ALL commercial situations where the strongest, longest lasting, mould resistant & virtually Stain Free & Stain Proof Grout is required. Unlike traditional cement based grout that is extremely porous, stains easily & harbours bacteria & mould Epoxy Grout is used in areas where a Bacteria Free & Hygienic Grout finish is required. With over 7 years of practical & technical experience The Innovators are fully trained & accredited by the worlds leading manufacturers of Epoxy Grout & have proven techniques for using it around the home where an almost Strain Proof Grout solution is required
---
Epoxy Crack Injection System
Epoxy injection for the repair of structural cracks which have the potential to compromise the foundation's structural integrity. Curing Epoxy ensures for a very strong bonding of the concrete after it has fully cured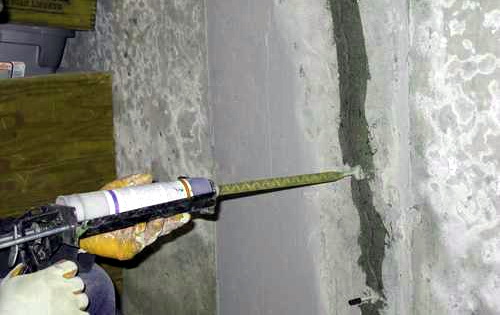 ---
---
Heat Insulation
The Innovators are the specialists in the supply and site application of thermal and acoustic insulation, cladding and accessory materials for construction projects. Our on site installation service can be tailored to meet client's specific requirements. Taking overall responsibility for all aspects of the installation including management, QA/QC, supervision, labour, scaffolding and site facilities.We perform – we aim to be the best in the industry, and use employees who are amongst the best in the business.
---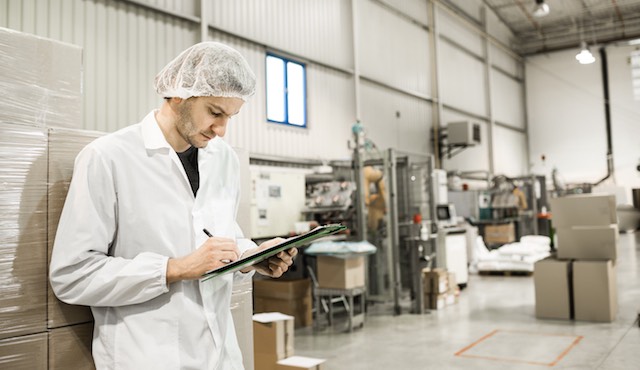 ---
Hygiene Coatings
There are many critical factors affecting the maintenance of a sterile environment in hygiene sensitive areas such as food manufacturing plants, breweries, kitchens, pharmaceutical and healthcare facilities. Preventing the growth of mould, bacteria and other micro-organisms is arguably the most vital consideration of all. In order to provide the interior of a structure with effective anti-microbial protection, The Innovators offers a hygienic coating system for internal walls or ceilings must provide a surface that is easy to clean, hard-wearing and free from joints, seams and other features which might harbor dirt and bacteria.
---
---
Termite Proofing
The Innovators' Termite Proofing Service works with you every step of the way when it comes to freeing your home from the destruction wreaked by termites. Your home or building is a large investment – we'll ensure a termite infestation won't get far enough to put it at risk. We have the best anti termite treatment in Pakistan that can keep your place clean for an extended time. Our pest control services Pakistan have helped thousands of companies and civilian homes to clean their properties from hazardous termite attacks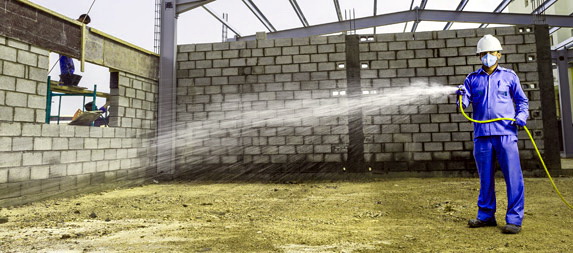 ---
Admixtures
---
Cementations
---
Adhesives
---
Concrete Structural Repairs